is a tool for the prevention of pollinosis.
The pollinarium gathers allergenic plants, for scientific (phenological observations) and educational purposes. Indeed, visitors can access information panels and labels illustrating allergenic species. This will allow sensitive people to visually identify certain plants that cause them allergic symptoms.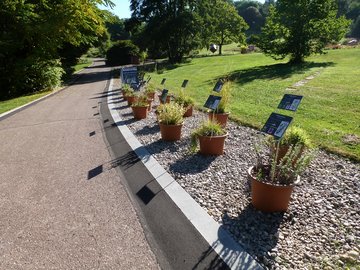 The pollinarium is part of the "Observatoire des pollens" (Pollen Observatory) project, co-led by Air Lorraine and the Regional Observatory for Health and Social Affairs in Lorraine (ORSAS-Lorraine), in partnership with Université de Lorraine and the Regional Health Agency (ARS).
Pollin'air: http://www.pollinair.fr/